About SK Fitness: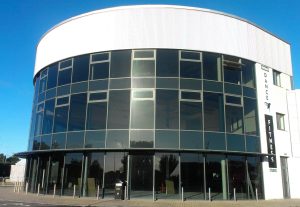 A revolutionary breakthrough for Wexford is SK Fitness.  Specializing in personal training SK Fitness  is  Wexfords newest 1,500 sq private personal training studio. Results driven, with a system to get life changing results for clients and transform lives SK Fitness is quite a different concept in fitness training and offers a new approach to improving the metabolism, leading to sustainable weight loss, great shape and better health.
The key to the SK fitness method is a combination of 30 minutes of exercise three times per week combined with good healthy nutrition.  These elements will lead to increased muscle, which means more energy and improved wellbeing. SK Fitness main goal is to get clients results and for every client to improve health, energy and well being. Programs are tailored in order to get clients metabolism burning fat and creating lean muscle through the use of resistance weights.  Sharon Kenny is a transformation specialized from years of experiences in this field.
Muscle loss leads to a lowered metabolism, the rate at which you burn food and fat for energy. Aerobics and low calorie diets may help lose weight initially, but much of this weight loss is muscle. What we want to do is educate clients on effective training and nutrition that when clients finish a program not only are they in great shape but they also have the knowledge to maintain their results to live healthier in life.
SK Fitness will be offering clients different programs by means of duration. Clients can avail of a six week program, 3 month program, or a monthly direct debt option which is a minimum of four months commitment. All programs will include consultations, nutrition, personal training, and body composition analysis.
About The Owner: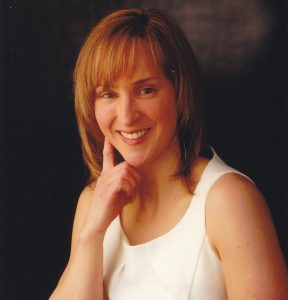 Proprietor Sharon Kenny has worked for Ireland's top personal training studio Educogym for the last number of years. Now I am bringing my expertise to Wexford in my new venture SK Fitness. I am a very active person who loves meeting new people.
My passion has always been in sport from a very young age. I am very enthusiastic, energetic and love a challenge. I am a firm believer life is for living. Happiness & health are most important. I have a strong educational background and have worked as a professional in the health and fitness industry for over seven years.
My philosophy is to motivate, inspire, and improve the health, fitness, and well-being of all those I am fortunate enough to work with.
I intend to bring my skills, knowledge and expertise to the people of Wexford who really want to make life changing transformations with their lives in the right way. I take great pride in everything I do and strive to help clients. I invest an interest in every client I meet; after all personal training is a partnership between trainer and client in order for results to be achieved.
I have helped numerous clients of all ages and fitness levels achieve a wide range of fitness goals. I have previously worked with all types of clients from those who did no exercise to intercounty players. No matter what your requirements are, we will be able to come up with the right solution for YOU.
My aim is to help the people of Wexford of all shapes and sizes become fit, healthy and strong.